We hebben dit jaar het ene na het andere grote nieuws! We bereiden ons voor om in januari een MEBYF-vestiging te openen in Barcelona, Spanje. Met dezelfde visie om de Latijns-Amerikaanse gemeenschap in Spanje te helpen haar volledige potentieel te ontwikkelen.
Toen Rosy Intriago, directeur en oprichter van MEBYF, deze stichting in 2015 oprichtte in Den Haag, Nederland, was het haar missie om een gemeenschap van getalenteerde en zeer ambitieuze Latijns-Amerikaanse vrouwelijke expats in Nederland te creëren. Een gemeenschap die elkaar kon koesteren en ondersteunen en met vreugde de overwinningen van elk lid van deze gemeenschap kon vieren. Dit waren (meestal) vrouwen die ofwel met hun partners naar Europa waren verhuisd of die hier als alleenstaande moeders waren en probeerden in hun levensonderhoud te voorzien en voor zichzelf te zorgen. Rosy Intriago zag het verborgen potentieel in deze vrouwen die dapper alle uitdagingen van het leven aangingen. Ze zag hoe haar dromen volgden en had onbenut potentieel dat ze gewoon wachtte om te schitteren!
Het was toen dat Rosy haar jarenlange ervaring in bedrijfskunde en internationaal zakendoen consolideerde in enkele briljante trainingsmodules voor beginnende ondernemers. Door haar mentorschap heeft ze een groep vrouwelijke ondernemers in hun kracht gezet die hun leven in eigen handen nemen en hun lot veranderen. Bij MEBYF waarderen we elk individu en met onze Phase Zero-ondernemerschapstrainingen zetten we ze op een reis van zelfonderzoek om hun ware potentieel te vinden. Vraag je je af waarom? Want hoewel er elk jaar duizenden bedrijven worden opgericht, sluit 50% hiervan voordat ze een jaar kunnen voltooien en 30% meer in de eerste 5 jaar. De reden is een gebrek aan fundamentele duidelijkheid waarover absoluut niet kan worden onderhandeld voor elk bedrijf om te floreren.
Bij MEBYF trainen we aspirant-ondernemers niet alleen om hun ware potentieel te begrijpen, maar ook om zich bewust te worden van de best practices in het bedrijfsleven. Onze training voor de volgende fase van uw bedrijf zal uw leidraad worden, zodat u kunt bereiken wat u van plan was te doen en een gemeenschap hebt die u helemaal motiveert!
Onze dierbare vriend in Barcelona, Alejandro Rodriguez Garcia Artist besefte zijn ware potentieel om zijn Latijns-Amerikaanse gemeenschap te helpen. Na een uitdagende reis in zijn professionele en persoonlijke leven, nam Alejandro een adempauze en ging op zoek naar wat er echt toe deed voor hem in zijn potentieel. Hij besefte dat hij de Latijns-Amerikaanse gemeenschappen in Spanje wilde verenigen en voor het milieu wilde werken met de steun van de lokale machtsorganisaties in Barcelona, en zo de sociale kloof tussen buitenlanders en de lokale bevolking wilde overbruggen.
Wat een fantastisch doel om ons te verenigen! iedereen!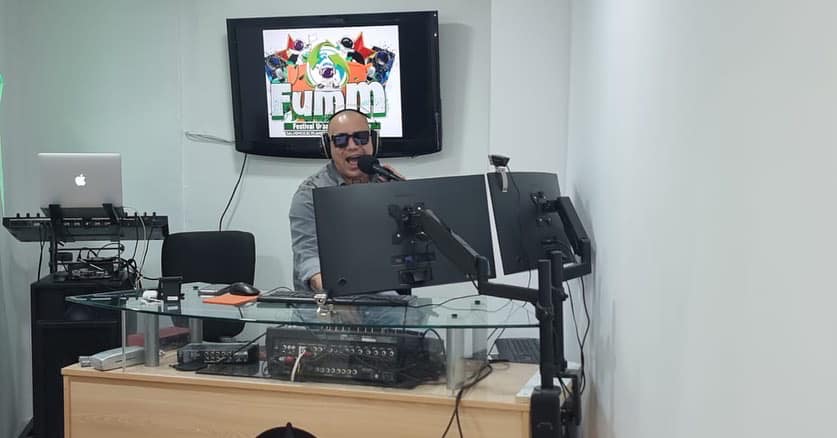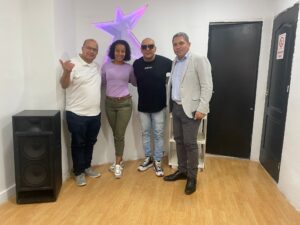 Tegenwoordig runt Alejandro zijn eigen radioshow om het bewustzijn over zijn missie te verspreiden.
Alejandro Rodriguez García: hij is een Ecuadoriaanse kunstenaar die al 20 jaar in Barcelona woont. Hij heeft de afgelopen 12 jaar gewerkt met Barcelona Radio (Barcelona Radios) en zijn eigen digitale communicatiekanaal zit al in seizoen 4! De laatste tijd heeft hij het over The Urban Festival and Music (FUMM- Festival Urbano Más Música) met als onderwerp: WE SAVE THE PLANET. Hij is blij te weten dat dit project in de maanden april en mei zal groeien in Nou Barris en dat het naar verwachting binnenkort zal worden uitgebreid naar nog eens 10 districten in Barcelona.
Na bijna tien jaar planning is Alejandro erin geslaagd de steun van lokale gemeenschappen te verzamelen en zal hij een van de oprichters zijn van MEBYF, Barcelona.
We gaan door met de introductie van het ondersteuningsteam in Barcelona voor integratie, ontwikkeling, inclusie. emancipatie, MEBYF Ondernemerschap in Spanje.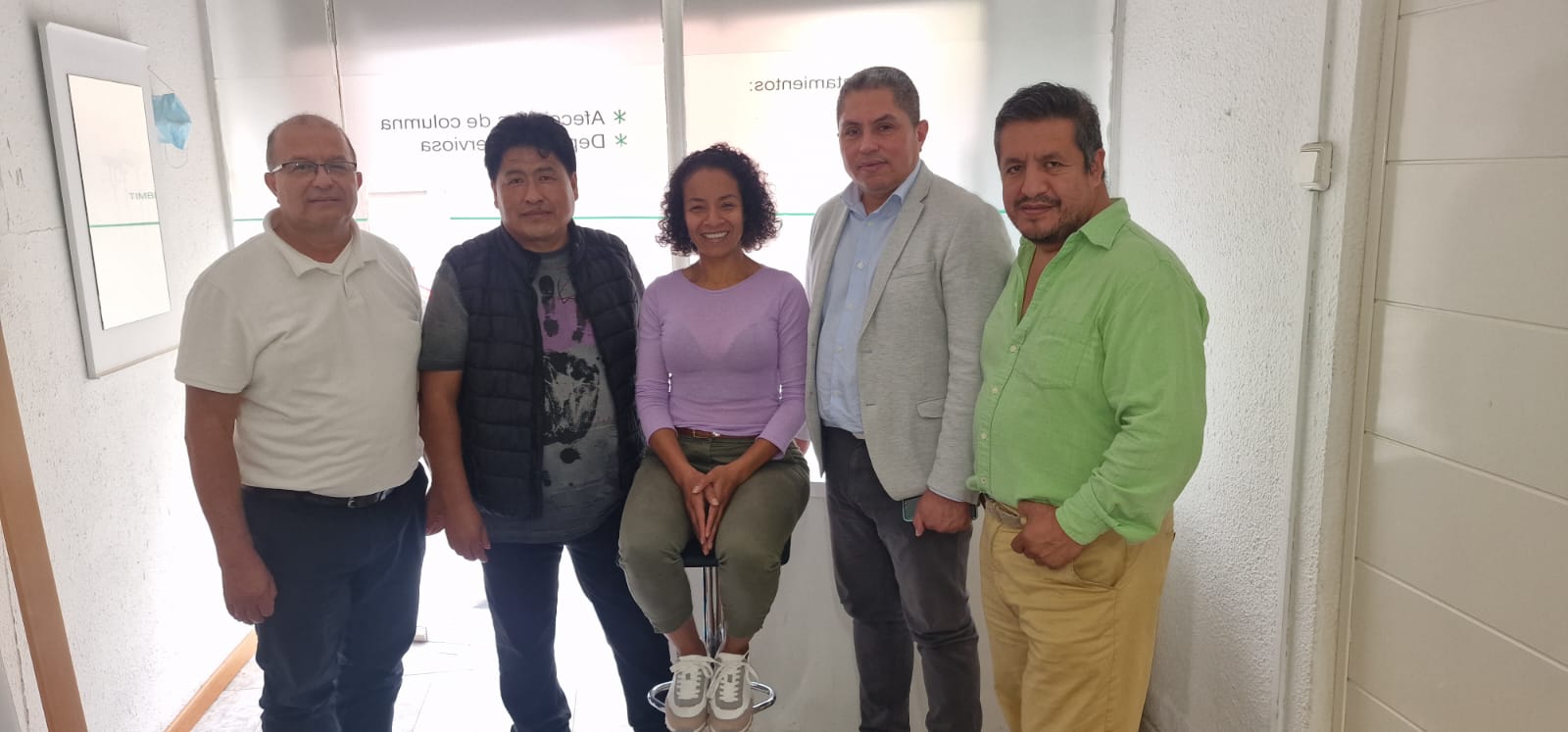 Nilo Hidalgo García: Hij is burgerlijk ingenieur uit Ecuador en heeft nu de Spaanse nationaliteit. Hij is de technisch directeur van RETECTOM SL. Dat biedt uitgebreide hervormingsservices. Hij is ook de voorzitter van COSECAT (coördinator van Ecuadoriaanse sociale organisaties in Catalonië, Spanje). Hij sluit zich aan bij MEBYF om de participatie, inclusie en emancipatie van Latijns-Amerikaanse bedrijven en inwoners van Barcelona, Catalonië en Spanje te ontwikkelen.
Edwin Apaza Roque: hij komt uit Bolivia en heeft nu de Spaanse nationaliteit. Hij is journalist van beroep en studeerde Planning en Management in Business & Marketing in Barcelona. Hij is algemeen directeur van Giant Producciones en hoofdpresentator van het programma Los Gigantes en Acción, een programma dat wordt uitgezonden op tv-kanaal 25. Hij is ook vice-president van de Ripollet & amp; Cerdanyola de Vallès, Barcelona. In de afgelopen 20 jaar heeft hij rollen vervuld als communicatie- en audiovisuele productie, omroeper, presentator, verslaggever, cameraman en video-editor (voor documentaires en reportages).
& nbsp; Ernesto Alfonso Alvarez Tobo: Oorspronkelijk afkomstig uit Ecuador, is hij de oprichter en voorzitter van de Vereniging van Arbeiders in de Horecasector, Barcelona. Hij is gepassioneerd over het promoten van de Ecuadoraanse cultuur en toerisme in Spanje.
We nodigen de Latijns-Amerikaanse bevolking van Barcelona en Spanje uit om lid te worden van het MEBYF-netwerk en hun ware potentieel te ontwikkelen. Geen droom is klein, niets is onmogelijk! Handel HIER EN NU