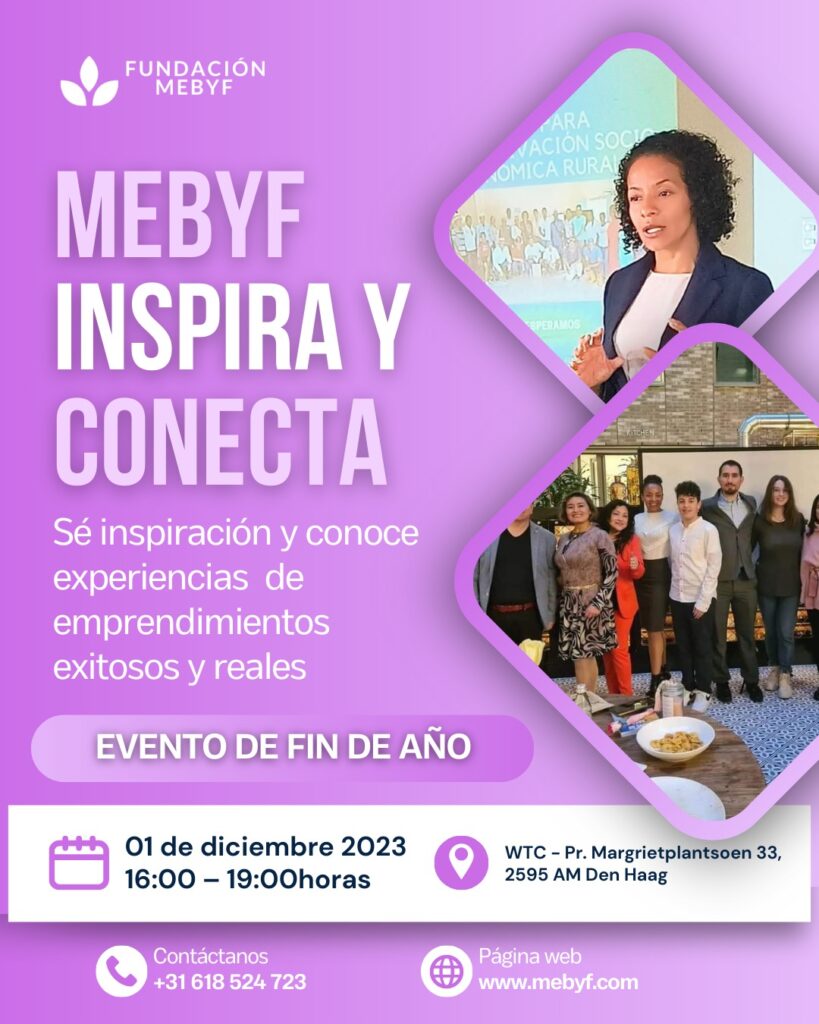 ¡Join us for a truly inspiring event!
Discover the stories behind successful and real ventures that have defied adversity to achieve success. If you are looking for inspiration, innovative ideas and the opportunity to connect with people passionate about entrepreneurship, you can't miss this event.
¡Be inspired and learn about experiences of successful and real entrepreneurship!
Date: Friday, December 1, 2023
Schedule: 16:00 – 19:00 hours
Location: WTC The Hague Business Center – Pr. Margrietplantsoen 33, 2595 AM Den Haag
Bookings:
Sending a message to the phone number 0628272657 or an email to info@mebyf.com